Synkato
Unified communications as simple as plug in and go
What is Synkato?
Unified Communications as a Service (UCaaS) with Synkato delivers an all-inclusive system that integrates multiple communication methods, including calling, messaging, and SMS/MMS. It's a mobile-first cloud solution that allows small and mid-sized businesses to connect fast and easily to the world around them.
As AxiaTP's in-house solution, our team manages and innovates the Synkato platform to perform better than traditional on-premise VoIP, legacy PBX, and other UCaaS systems.
Need help with your on-premise phone system or disaster recovery systems? We can help, just reach out!
Request a demo
The Synkato Platform is Great For…
Benefits of Unified Communications
Business-Ready Collaboration
Collaborate quickly from any device with Kerauno's built-in Chat+ feature. Users can chat and share documents with individuals, groups and public channels.
Built-in Contact Centers
Kerauno's contact center capability includes drag and drop workflows, cradle-to-grave reporting, call recording, call queuing, call routing, barging and so much more. Whether your business is large or small, Kerauno UCaaS makes it easy to deliver a best-in-class customer experience, no matter where your teams are.
Simple Video Conferencing
Meet anytime, anywhere with Kerauno's seamlessly integrated, no-hassle video conferencing, powered by Zoom. With one click, you can easily schedule video meetings in Outlook or instantly connect through the Chat+ collaboration system for impromptu meetings.
Visual Call Control and Call Management
Kerauno's incredibly intuitive drag and drop interface allows you to view, transfer or direct calls fast. Plus, you can easily set up SMS workflows so your company or contact centers can connect more intuitively than ever before.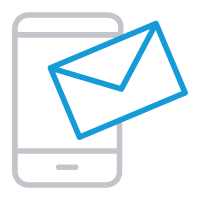 Personal call features: Visual voicemail, voicemail to email, dial by name, call screening, click-to-dial phonebook, and do not disturb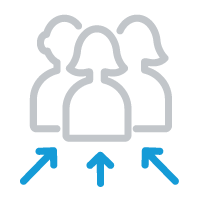 Call distribution: Automated IVR, call forwarding, time-based call routing, ring groups, and interaction routing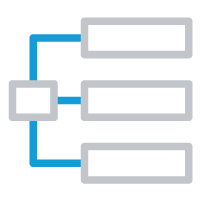 Call management: Call parking lots, call recording and archiving, holiday settings, paging, pre-recorded messages, and user status display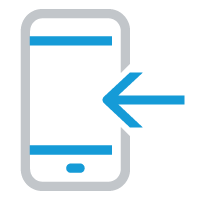 Mobility features: Remote agent and office support, fax to email, ad-hoc conference center, and softphone client support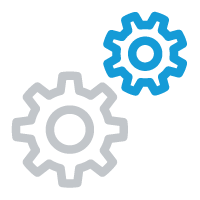 System and security: Microsoft active directory groups, backup, emergency call notifications, multi-location E911 support, and remote administration access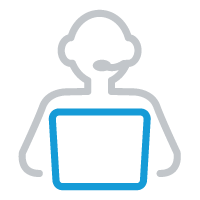 Key call center features: Call queuing, customer detail pop-up, call barging and whispering, reporting, and estimated hold times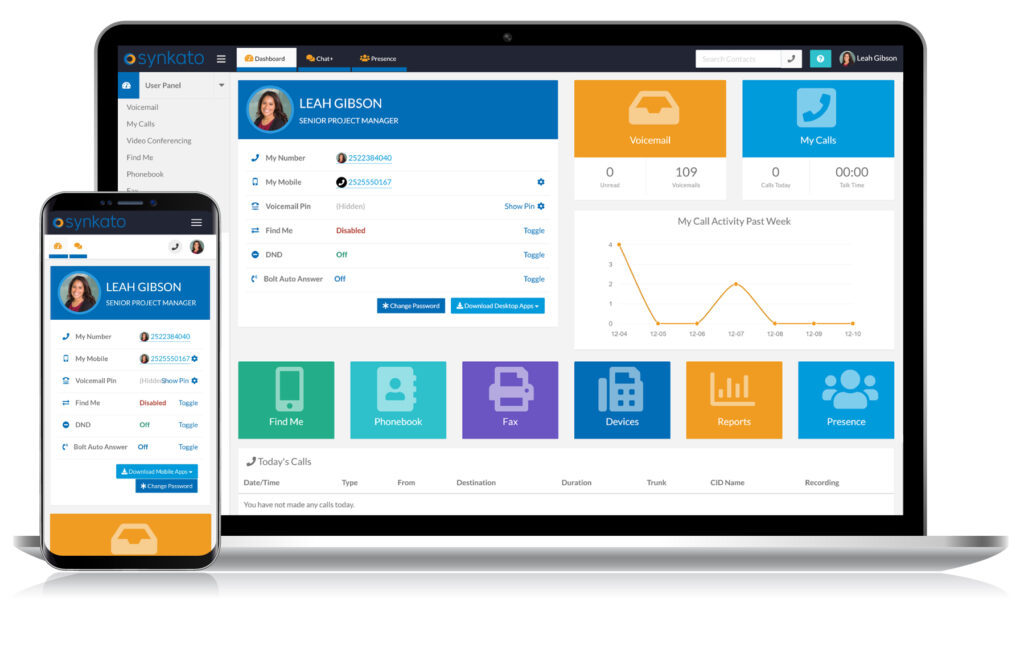 Let's Get Started
The Synkato platform is delivered for one flat, monthly rate.
Learn more about the unified communications system and pricing. Get in touch!
Get a Quote