The Custom Software Development Journey
Download the eGuide:
The Custom Software Development Journey
Thinking about taking the first step towards building custom software to streamline workflows and increase efficiency? It's essential to first understand the planning, process, and commitment it takes to successfully implement an application.
In this eGuide, AxiaTP shares the development journey from inception to installation for business leaders to:
Determine if a custom solution is the right fit.
Discover what to expect when engaging with a software firm.
Establish the plan and roles each party takes for a successful engagement.
Learn what's needed after installation.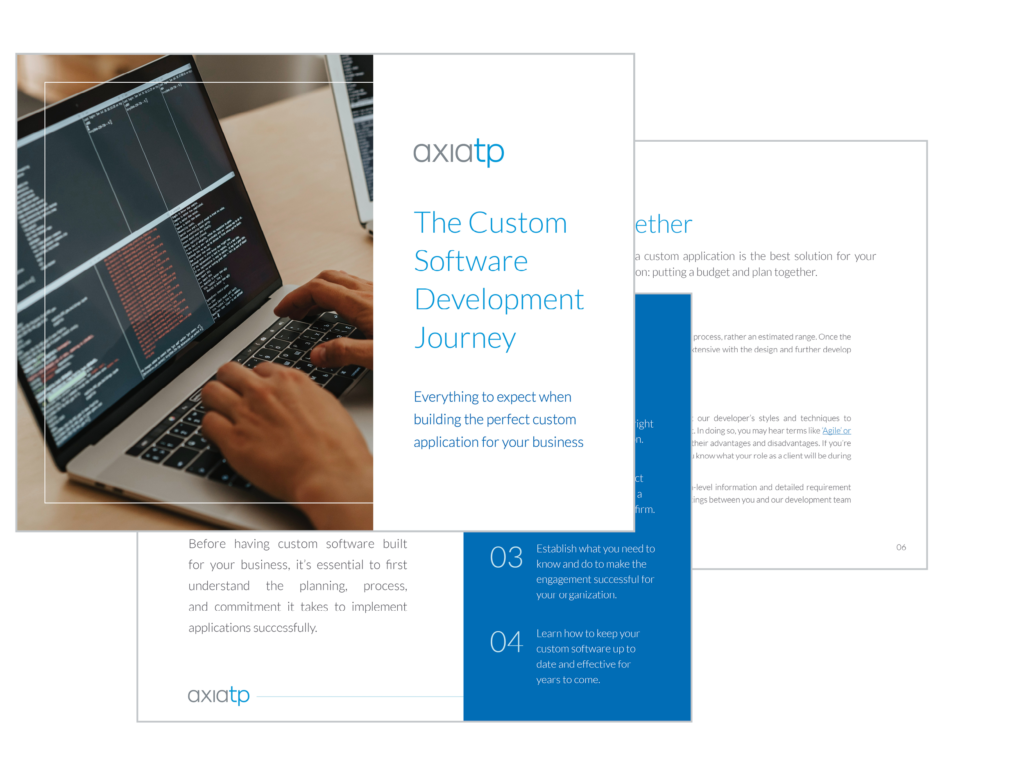 Fill out the form below to download the eGuide
About AxiaTP
We're a complete technology provider that empowers organizations in all industries to achieve operational excellence through managed IT services, unified communications and custom software solutions.
Companies trust AxiaTP to provide value through a consultative approach that delivers an optimal and reliable IT infrastructure to keep their business moving forward.
Learn More