Must-Ask Questions for Successful Custom Software Development
Download the eGuide:
Must-Ask Questions for Successful Custom Software Development
If you're ready to propel your business forward with a new software solution and are considering engaging with a custom software development firm, there are important questions to ask and decisions that must be made before you begin. These decisions will not only ensure you are on the right track, but will also lead you towards a successful solution.
In this eGuide, AxiaTP reviews the top questions to ask in order to have transparent and clear conversations about the expectations and outcomes of a project. For successful development, our question set must be asked:
Before engaging a custom software firm
When starting a conversation with a custom software firm
Before signing your custom software contract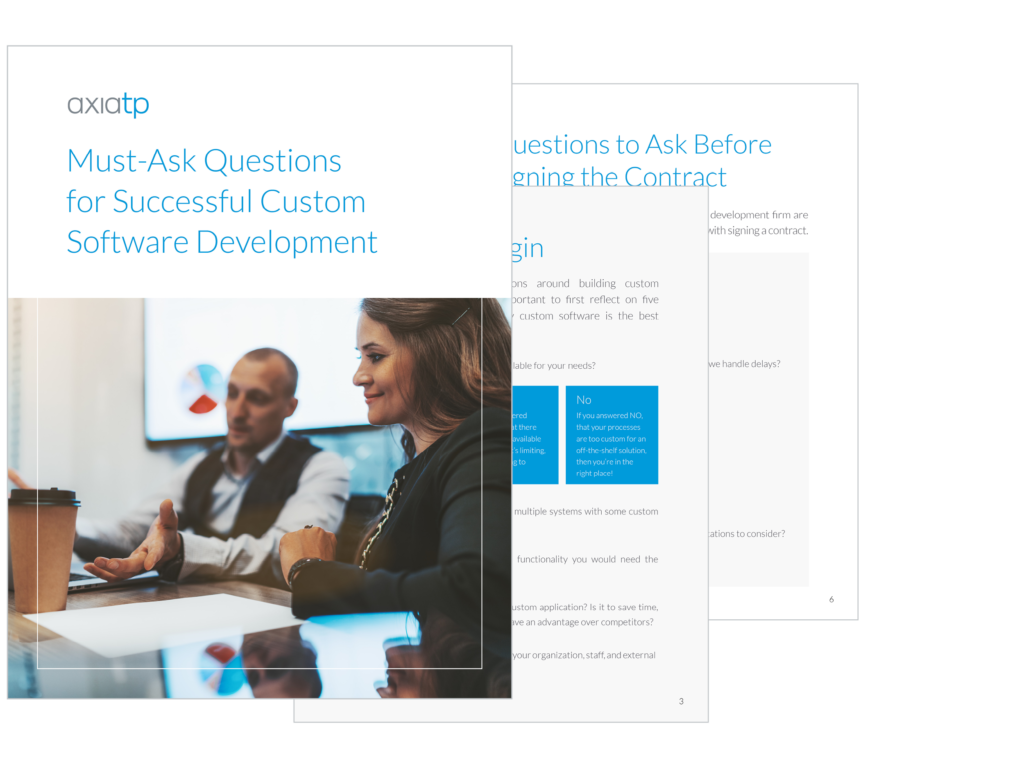 Fill out the form below to download the eGuide
About AxiaTP
We're a complete technology provider that empowers organizations in all industries to achieve operational excellence through managed IT services, unified communications and custom software solutions.
Companies trust AxiaTP to provide value through a consultative approach that delivers an optimal and reliable IT infrastructure to keep their business moving forward.
Learn More