The AxiaTP team is on the move!
Over the past few months we've been transitioning to our new Zionsville-based headquarters, a project that's been in the works for quite some time.
Though approximately 60% of our team is currently remote or hybrid, our office is still an important part of our operations and our culture. That's why we're excited to share more about the space and our process preparing to make the move!
Why This Was the Right Time for a New Office
As AxiaTP continues to grow, we realized our smaller office space was limiting. We were ready to make the leap to a new space that could continue supporting our growth and collaboration needs. As we considered what our new office would look like and what we needed, three key factors were at the forefront:
Size. It's simple: We needed a larger office that would continue to help us support our clients in the best way possible. We also wanted to be able to easily accommodate future events and all-company meetings.
Location. Convenience for our clients and partners was also a key consideration. We wanted a location that allowed easy access from main interstates and thoroughfares.
Capabilities. As an IT company, a space that gave us the ability to operate the technology we need and want was a priority!
Planning Our New Space
While we worked with an architect and interior design company to plan the new office space, we also leaned on our internal team to help us plan our IT needs.
We wanted to be able to leverage more of the technology options we use with our clients every day. Our internal IT team took the lead on those efforts, including our CEO, Executive Assistant, and VP of Operations & Technology, who all helped manage our vendor relationships as we added new tech to the space.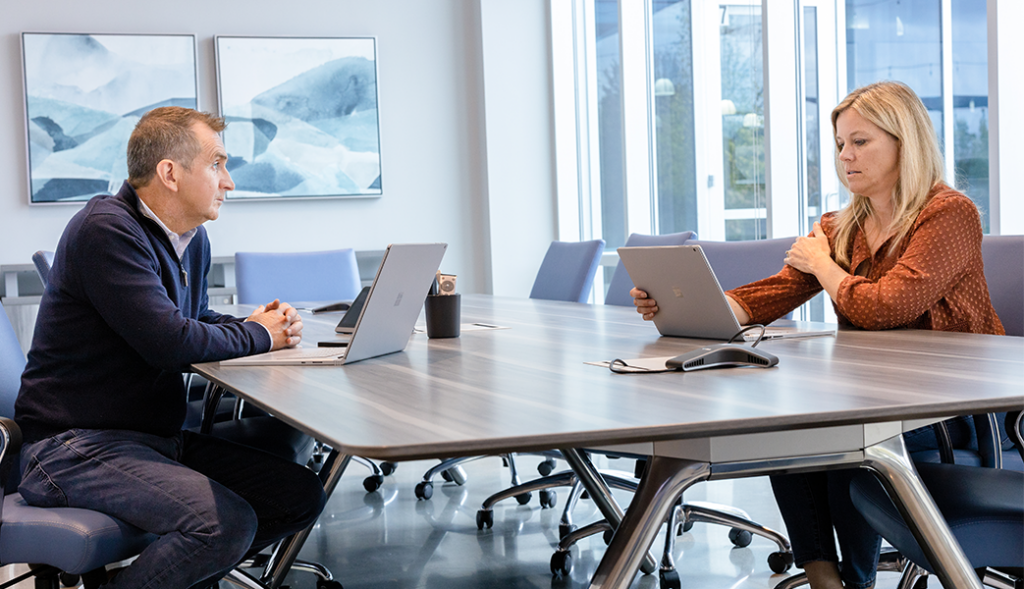 A Tech-Forward Office
Obviously we're pretty big fans of technology, and getting to roll out new tech for our team was a highlight of the experience. Here are just a few of the features that have been game changers for us:
A Wireless Campus
We wanted to embrace the latest Wi-Fi and 5G technologies, which meant transitioning to become a wireless campus. Technologies from Cisco | Meraki have helped us achieve fast connection speeds on par with wired connections—all without the pesky desktop cords and cables. Employees are now able to enjoy working throughout the office or can even take their work outside to enjoy some fresh air.
Modern Access Control
OpenPath is an access control system that has modernized how we keep our space secure and meet compliance regulations while also making it easy for team members to access various areas of the building. We're also excited to now offer this technology to our clients!
High-Tech Conference Rooms
Having flexible meeting capabilities is more important than ever. We wanted to make sure our conference rooms had the latest technologies to improve our meeting experience, whether internally or with clients and partners. Microsoft Teams and Yealink have helped transform our communications for both voice and video calls. Microsoft Surfaces allow team members to use their device as a virtual whiteboard that everyone can see regardless of if they're meeting in person or remote.
Smart Technologies
Last but not least, our new kitchen smart fridge is a fun addition that also helps make our Executive Assistant's job a little easier! The fridge contents can be seen without opening the door, thanks to its mighty camera,, helping her to keep tabs on the team's favorite snacks and drinks and when we need to restock.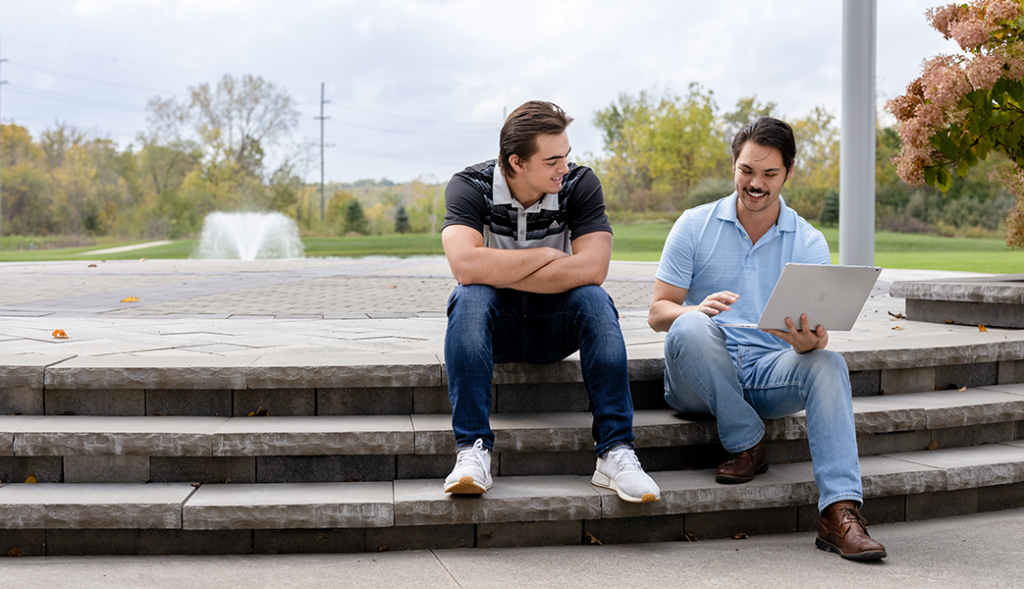 Is a Move In Your Future?
Moving to a new office space (or even renovating) is an exciting step in your business. But it's also a big project! Our advice for those looking to move to a new office is simple: plan, plan, plan! Here's what that looks like:
Identify your top priorities. Whether it's a bigger space or installing new technologies, take time to decide what efficiencies are important to your team as well as what kind of space provisions will provide the best working experience for your team.
Don't focus too much on what others are doing. Every business has its own unique needs. What works for one business might not work for yours!
Find the right vendors. Vendor relationships are important to having a smooth experience. Make sure you choose vendors—whether for design, IT, or other key needs—who understand your business, your goals, and what success looks like for you.
Not sure where to start when it comes to your IT and office changes? Our team can offer advice for what technology will work best for your population. Just give us a shout and we can consult with your team.