8 Hidden Costs of Your Technology Purchase
Download the eBook:
8 Hidden Costs of Your Technology Purchase
The purchase price of your new technology is just the tip of the iceberg compared to its lifetime costs. Many times the maintenance of that technology can cost three or four times the original purchase price.
In this eBook, AxiaTP uncovers eight costs you might not expect to encounter through the life of the technology and how to reduce the spikes in fees.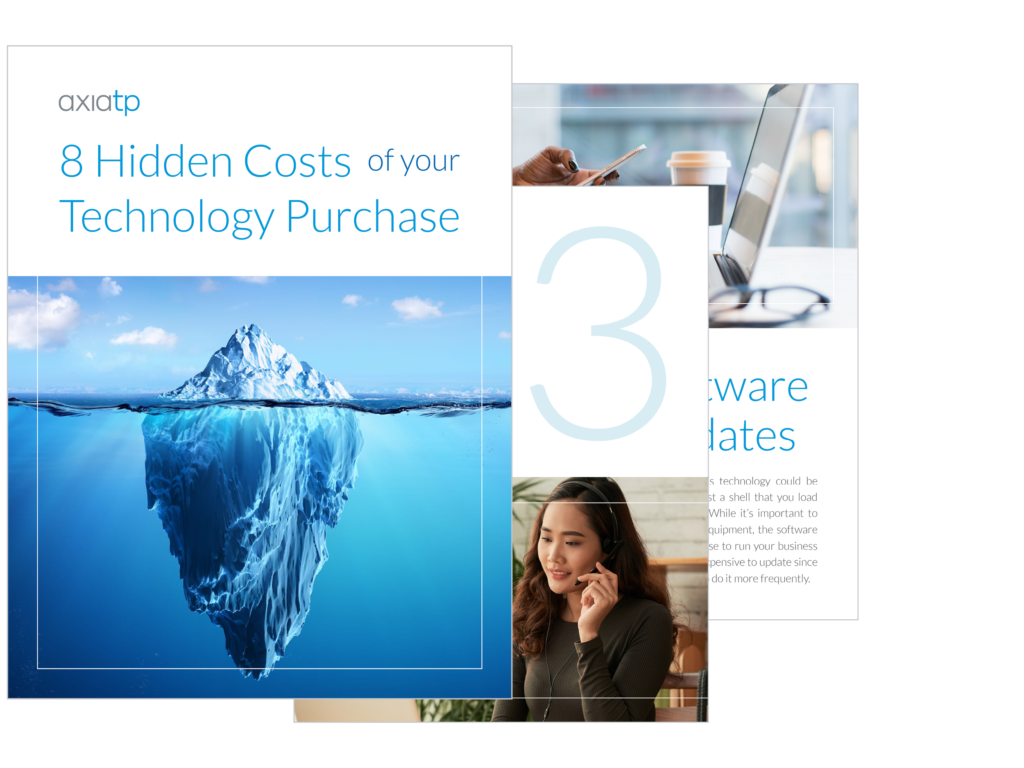 Fill out the form below to download the eBook
About AxiaTP
We're a complete technology provider that empowers organizations in all industries to achieve operational excellence through managed IT services, unified communications and custom software solutions.
Companies trust AxiaTP to provide value through a consultative approach that delivers an optimal and reliable IT infrastructure to keep their business moving forward.
Learn More